Motorized and Hand Push Gantry Cranes from 1/2 ton to 15 ton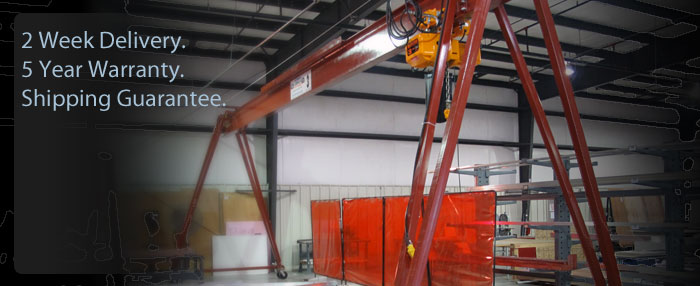 * 48 Hour Quotes and 2 Week Delivery Applies to Standard Sizes and Configurations
Hand Push Pre-Engineered Gantry Cranes
Gantry Crane Outlet supplies a complete range of Portable Gantry Cranes. Your material handling needs do not have to involve purchasing expensive equipment or permanently changing your facility. Our portable Gantry Cranes are easy to assemble and install. We incorporate a portable design that allows for quick relocation from different work cells to different facilitieCapacities Starting at 1/2 Ton to 15 Ton.   
Capacities Starting at 1/2 ton to 15 tons
Spans Up to 40 Feet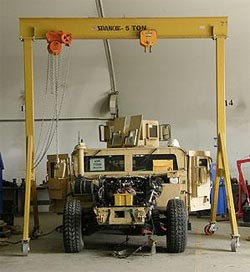 Motorized Pre-Engineered Gantry Cranes
Gantry Crane Outlet supplies a complete range of Motorized Gantry Cranes. Our Cranes are a perfect fit for applications where overhead crane runways would be to long or costly to erect. Installation is often fast and simple because there is no overhead structure required for the runway. We provide both indoor and outdoor motorized Gantry Cranes in a variety of configurations. 
Capacities starting at 1/2 ton to 15 tons
Spans Up to 40 feet
Single Girder, Double Girder, Cantilerver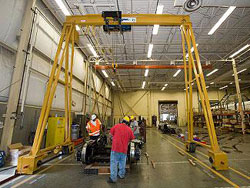 Our Brands: